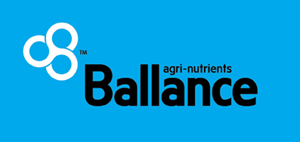 Challenge
In a fertiliser plant the conditions are tough. The conveyor system, including the belts, rollers and accessories; are exposed to chemicals, abrasion, product build up and wear and tear.
At the Ballance fertiliser plant in Tauranga the rollers regularly needed to be replaced in the Acidulation Plant, some as often as every 4 to 6 weeks and others every 6 months. The rollers were wearing out or seizing under the conditions in the plant. They were jamming; product was building up on surface of rollers and then acting like a sander/grinder on the back of the belt resulting in a shorter belt life and more cost to the plant; there was poor tracking and extra cleaning was required during production time.
Solution
The roller needed to be able to withstand exposure to Sulphuric acid, HFA, Potash, temperatures above 90 degrees and have the ability to minimise build up of product on the roller itself.
The Mac-Daddy of all rollers was installed in the plant – YIGA-P® IDLER ROLLER. A 3 year trial was undertaken to see how the roller would withstand the conditions.
Result
Low and behold it is still looking good, but more importantly the rollers are still functioning efficiently and there has been no need to replace them.
From a 6 month replacement cycle to a 3 YEAR replacement cycle!
At Viking Conveyor we were able to offer the team at Ballance: